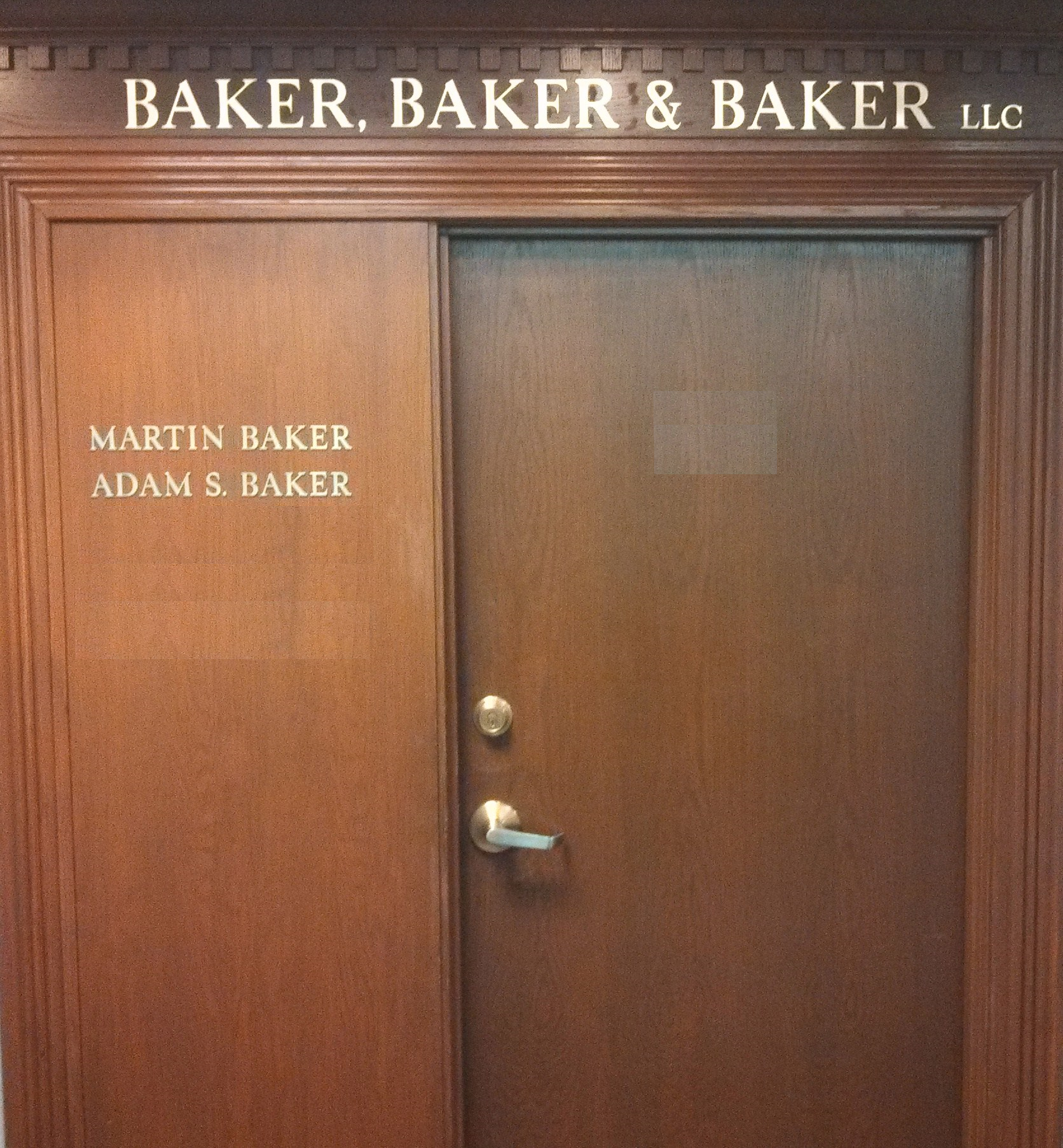 Bankruptcy Law
Bankruptcy is a legal tool under FEDERAL LAW that allows most people to get a fresh start if they have more debt than they can handle. It allows you to eliminate or reorganize debt, often without losing possessions. You should NOT be afraid of bankruptcy and eliminating debt. What you SHOULD be afraid of is having NO SAVINGS, NO MONEY left after each paycheck, getting harassed or having your pay garnished at work and getting fired. Many employers do not want to deal with an employee being garnished and may look for any excuse to fire you once your wages are being garnished.
Get a Fresh Start
Our Congress has written bankruptcy laws to enable people just like you to get a fresh start. We no longer have debtors' prisons but many people feel they are imprisoned by their debts AND by the creditors who endlessly harass them. Believe it or not, if you cannot pay your debts, creditors usually prefer you file bankruptcy! This is because they cannot write off a debt and get the tax savings unless you file bankruptcy OR unless they hound you for YEARS! Stop creditor harassment now.
Protect yourself now by contacting Baker, Baker & Baker LLC to discuss your bankruptcy options with an experienced bankruptcy attorney. The attorneys at Baker, Baker & Baker LLC have over 65 years of combined legal experience and file hundreds of bankruptcy petitions every year.
CHAPTER 7
Chapter 7 is a form of debt relief by which you may eliminate most forms of unsecured debt such as credit cards, medical bills and personal loans. In most cases, you can keep your home, car and other personal belongings. Or a Chapter 13 is a debt repayment plan through which you consolidate your debts over a three-to-five year period. The creditors cannot collect from you during the term of the plan.
If you are being harassed by creditors who are bothering you at work, harassing your family, friends, and neighbors, you can stop them immediately simply by hiring our law firm to represent you. Upon retaining our services, our lawyers provide you with a special record number so that you can refer your creditors to us, which will stop the harassment.
In a Chapter 7 bankruptcy, you can eliminate any balance due after a vehicle financing company has repossessed your car and auctioned it. This can remove the risk of a lawsuit or garnishments the finance company might seek to recover the difference between the balance owed and the auction price. Or in a Chapter 13 debts that are generally consolidated are mortgage arrears, balances on vehicle loans, student loans, credit card debts and other unsecured debts.
If you have cosigned a debt for a friend or relative, and their failure to pay the debt has resulted in legal action against you, we can eliminate your liability as a cosigner through a Chapter 7 bankruptcy.
Stop Garnishments and End Lawsuits
A Chapter 7 is one of the most effective ways to immediately stop garnishments. Garnishments can diminish your hard-earned income making it almost impossible for you to afford life's basic necessities. By filing a Chapter 7 and stopping the garnishment, you will be able to use your income for more important necessities and start saving for your family's future. We can also help you get your driver's license reinstated if it is suspended due to an uninsured car accident, and stop any lawsuit related to that car accident.
Chapter 7 is one way for you to begin reestablishing your credit by reducing your debt to income ratio. With little or no remaining debt lenders may feel that you will be better able to repay your debts in the future. Many people who file chapter 7 buy homes within a few years, or finance cars soon after discharge. Many discharged debtors receive solicitations for unsecured credit within a few months after their case is closed.
CHAPTER13
Chapter 13 is an interest free debt repayment plan through which you consolidate your debts over a three to five-year time period. Your creditors cannot collect from you during the term of the plan. Debts that are generally consolidated in a Chapter 13 are mortgage arrears, balances on vehicle loans, student loans, credit card debts, and other unsecured debts.
An important thing to remember about Chapter 13 is that you must be working or have a consistent source of income for your repayment plan to be approved by the court. Not only must you be able to pay for your monthly living expenses, but you must also be able to make a payment to the Chapter 13 Trustee to consolidate your debts.
Chapter 13 will stop a foreclosure any time prior to a Sheriff's foreclosure sale, and allow you to repay your mortgage arrears. You will still be obligated to make all future payments on your mortgage payments, but they may not proceed with the foreclosure. Call us now because once the sheriff sells your home, there is nothing we can do to stop the sale. Or in a Chapter 7 you may eliminate most forms of unsecured debt such as credit cards medical bills and personal loans.
Although you may not eliminate student loans in a Chapter 7 bankruptcy, you can consolidate student loan debts with your other bills in a Chapter 13, and stop a collection action against you. A bankruptcy can stop the collection action and garnishments related to student loan debts.
Your cosigners get protection too-in fact the same protection that you receive under Chapter 13. Chapter 13 may protect your cosigners from collection activity while you are in your repayment plan.
Our law firm can use a Chapter 13 to stop a finance company from repossessing your vehicle. The past due payments, along with the outstanding balance on the car loan, will be consolidated into the Chapter 13 plan. The finance company cannot repossess your car, and you will not have to make a payment directly to the finance company. In some instances, we can even get your car back if it was recently repossessed.
For a FREE CONSULTATION regarding Chapter 7 or Chapter 13, please contact Baker, Baker & Baker LLC @ 216-771-3966 or bakers@bakerlaw.us
BANKRUPTCY MYTHS:
Many people may talk about bankruptcy without consulting a qualified attorney. Thus, there are many misconceptions the general public has about bankruptcy. Baker, Baker & Baker LLC can attempt to clarify such bankruptcy myths or misconceptions:
While some assume that a bankruptcy filing means the person can't resist the temptation of credit cards (and in some cases, it may), most people who will file for bankruptcy do so for other reasons. Here's a look at some of the myths surrounding consumer bankruptcy.
1. People who file for bankruptcy are financially irresponsible. "There's always going to be some kind of abuse, but it's far more likely that people run into very serious personal problems in one of three areas: losing their job, going through a divorce, or suffering a serious illness," says Walter W. Miller Jr., who teaches bankruptcy law at Boston University School of Law.
Long-term unemployment, the legal fees associated with divorce, the cost of running two households following a divorce, or the high cost of medical care have all driven well-intentioned Americans into bankruptcy. As of April 2012, more than 5.2 million Americans had been unemployed for six months or longer, according to the Bureau of Labor Statistics. Meanwhile, a 2011 survey by the Centers for Disease Control and Prevention found that 20 percent of American families had problems paying medical bills in the past year.
2. Bankruptcy discharges all past debts. Many people file bankruptcy hoping they'll be able to start fresh afterwards, but several types of debt are not discharged by bankruptcy. "If you have domestic support obligations [such as alimony or child support], those can't be removed under any circumstances," says Lita Epstein, author of The Complete Idiot's Guide to Personal Bankruptcy. "If you have to pay restitution because of a crime, that's another debt that can't be removed."
Tax debts are sometimes reduced or discharged depending on the circumstances, but as Epstein says, "if you didn't file tax returns, there's no way you're going to get those tax debts removed."
3. If you spend with abandon right before bankruptcy, you won't have to pay that money back. Michael Greiner, a Warren, Mich.-based bankruptcy lawyer and author of Bankruptcy 101: An Insider's Guide to Filing Bankruptcy by Yourself, Without an Attorney, says some people assume they can charge up their credit cards before filing bankruptcy and then have those debts discharged. "Courts have ruled that that's considered fraud, and debt that's incurred as a result of fraud is not discharged," he explains. "If you charged a bunch of stuff before you filed bankruptcy, you usually can't get away with it. That's a misconception."
4. Bankruptcy permanently ruins your credit. People who file bankruptcy are often surprised by how quickly they'll start getting credit card offers in the mail again. Epstein says offers for secured credit cards (which require a deposit to the bank) with a low limit can arrive within a month of the debt discharge. She recommends that those coming out of bankruptcy get a secured credit card and start making regular, on-time payments to rebuild their credit. "Usually about six to 12 months into it you can get a regular credit card and drop the secured credit card, since the secured card can be expensive," she says. "But if you take on a credit card and start making late payments, your credit score will not improve."
After the debts are discharged, it's also smart to check their credit report and "make sure that everything that was discharged in the bankruptcy is marked on their credit as discharged," Epstein adds. She's seen people qualify for a mortgage within two or three years of a bankruptcy, depending on the circumstances.
5. Bankruptcy is a cure-all. Chapter 7 bankruptcy discharges certain debts, while Chapter 13 may reduce or reorganize debts. However, neither one offers an easy solution. "People sometimes think it's going to solve all their problems, and it doesn't," says Miller. "In Chapter 7, you could lose property. If you go into Chapter 13, you could keep your house but also have to keep making payments and have a very modest lifestyle for at least three to five years."
SOURCE: U.S. News & World Report (May 14, 2012)
Free Initial Consultation.
Flexible Payment Plans.
Credit cards accepted, please click here for Credit Card Form

We are a debt relief agency. We help people file for bankruptcy under the Bankruptcy Code.