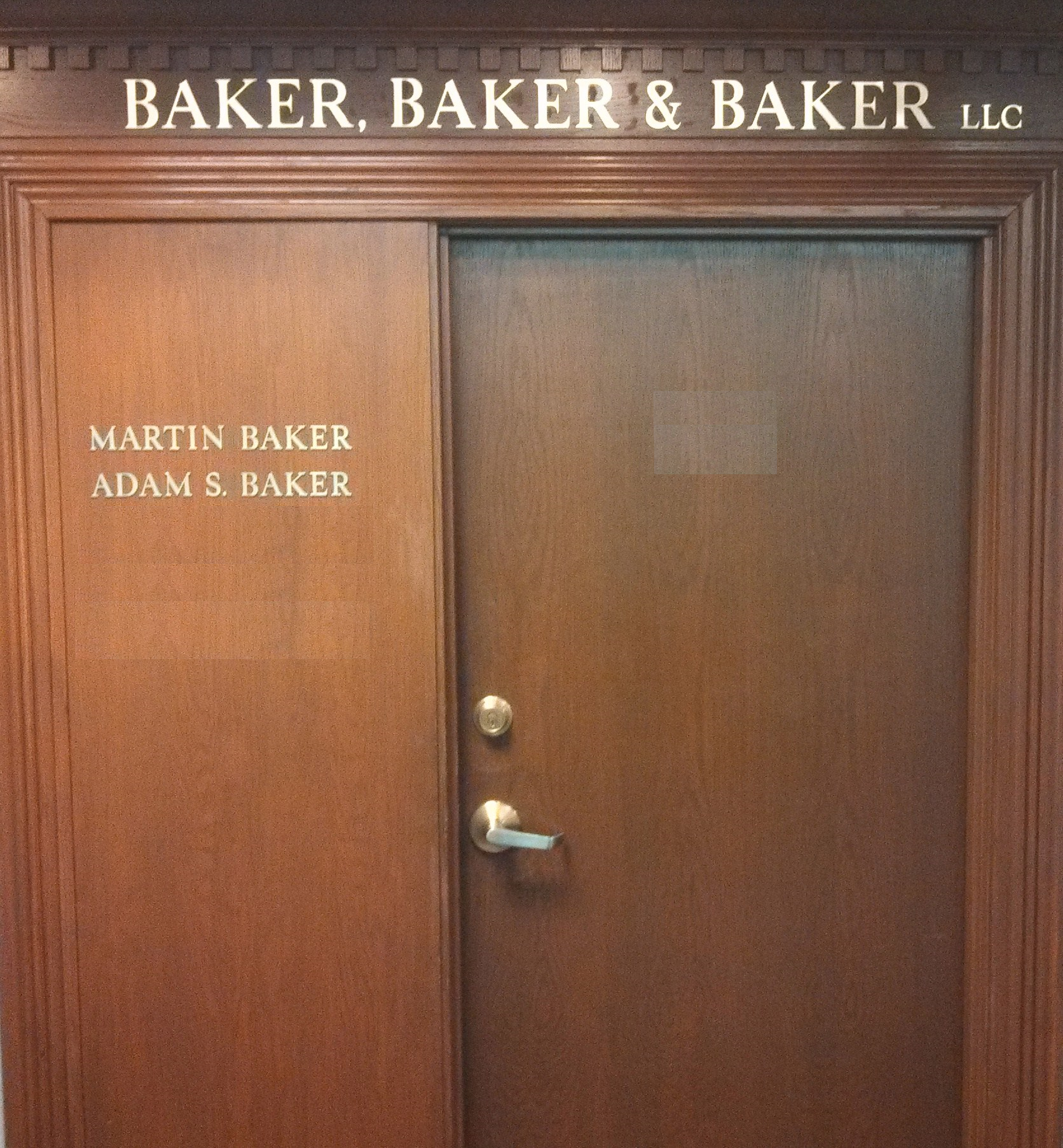 If you, or a family member, has been injured by someone else's negligence, carelessness or wrongful conduct, at the Law Offices of Baker, Baker & Baker LLC, can help you get the care and compensation you need to move on with your life.
They have the knowledge and skill to investigate and analyze complex cases, perform detailed reviews of medical and other records, use sophisticated software to present your case, negotiate with insurance companies and other at-fault parties, and obtain full compensation for his clients.
At the Law Offices of Baker, Baker & Baker LLC, we also pursue bad faith actions against insurance companies who wrongfully refuse to pay your claims.
Injury claims can involve any number of situations, including, but not limited to:
Automobile accidents
Wrongful death
Intentional tort
Truck accidents
Motorcycle accidents
Catastrophic injuries
Safety violation

Nursing home negligence
Dog bites
Premises liability
Aviation accidents
Pedestrian accidents
Train accidents
Slip and fall
When you have a car accident that causes you injury, your car probably has damage as well. Personal injury claims—claims for physical injuries—and property damage claims—claims for the damage to your vehicle—are handled separately under the law.
We can help you with your personal injury claim, but typically, your property damage claim can be handled without the help of an attorney.
What's Covered in Personal Injury Claims?
If you're injured in an auto accident, your lawyer may seek damages—or compensation—for your:
current and future medical expenses,
lost wages,
pain and suffering,
permanent injuries or scarring,
and more.
Your insurance policy may cover some of these damages. As your car accident lawyers @ Baker, Baker & Baker LLC, it's our job to hold the at-fault party—or responsible driver—accountable for the injuries you sustained. Without a lawyer on your side, you may not receive the full amount of compensation you're owed.
Property Damage Claims
Property damage claims are designed to cover the cost of damage to your vehicle—or personal property. Damages sought in property damage claims typically include:
repairs to or replacing your car,
towing expenses if your car can't be driven,
rental car expenses while your car is being repaired or replaced,
damage to personal items inside the car,
and damage to other property caused by the accident.
In most cases, the at-fault party is responsible for covering the costs associated with your property damage claim. If that driver doesn't have insurance or doesn't have enough insurance to cover the cost of the damages, your insurance may have to cover these costs.
Free Initial Consultation.
Flexible Payment Plans.
Credit cards accepted, please click here for Credit Card Form

We are a debt relief agency. We help people file for bankruptcy under the Bankruptcy Code.